As we roll into summer, lemon cupcake recipes seem to be all over blogworld, and I couldn't be happier!  I hope to try some of these out soon, but it's great to know they are tried and tested recipes from fellow bloggers!
Mini Lemon Meringue Cupcakes from How Does She?
Pink Lemonade Cupcakes with Raspberries from Homemade by Holman
Lemon Cupcakes with Lemon Cream Cheese Frosting by My Baking Addiction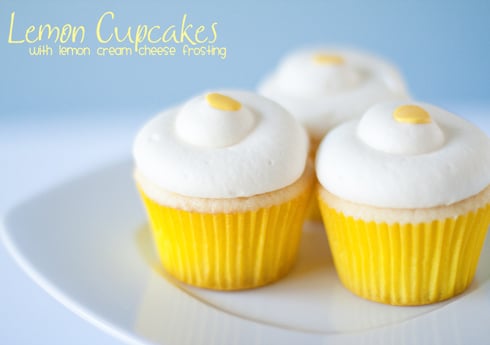 Lemon Cupcakes with Blueberry Frosting from Baking with Basil
Which flavor would you like to try out?